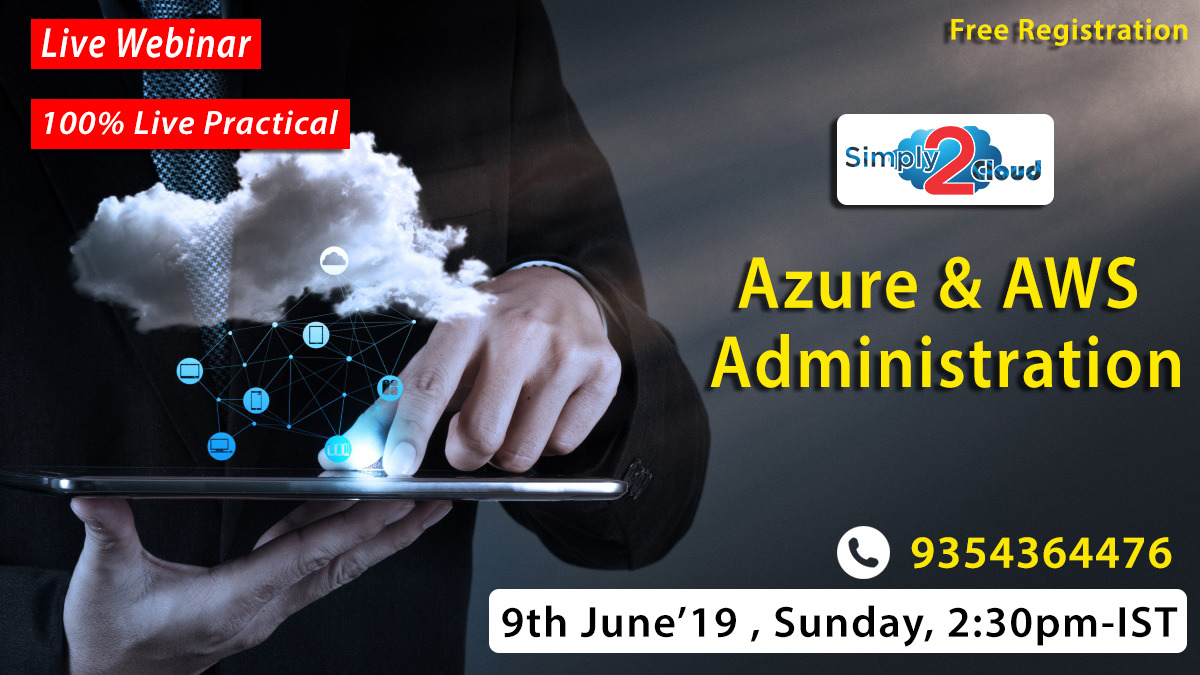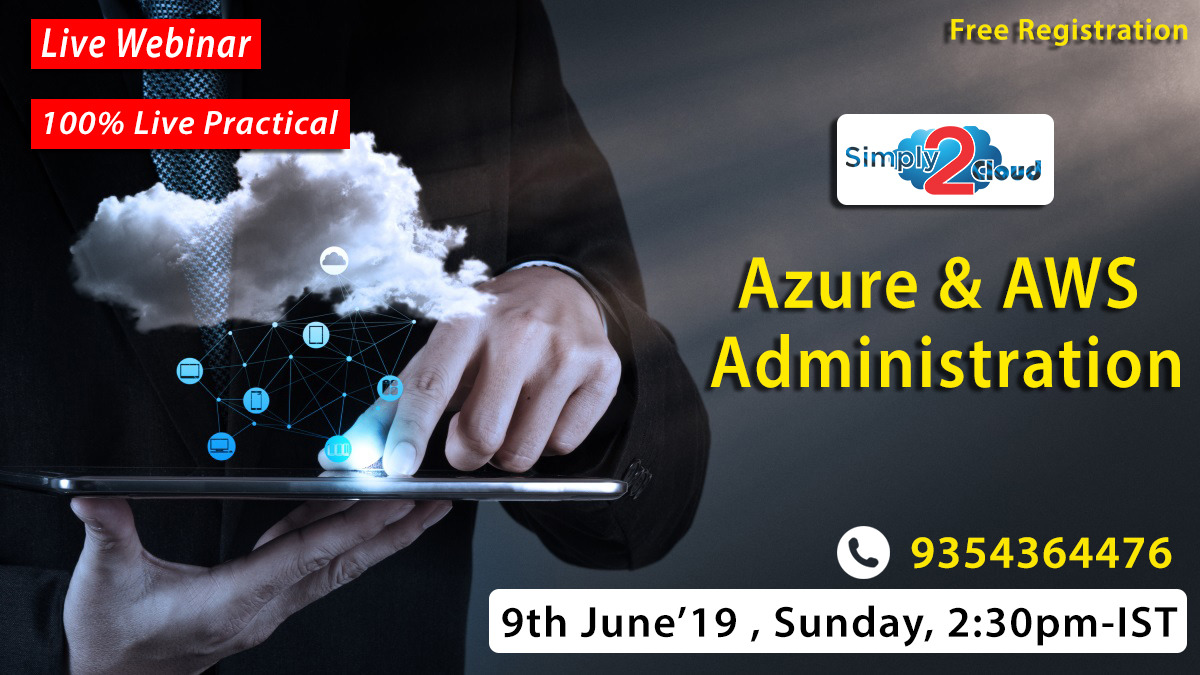 Free Webinar- on Microsoft Azure and AWS
Free Webinar on Microsoft Azure and AWS Administration services and implementation with Real Time usage of services on 9th June'19, Sunday, 2:30pm-IST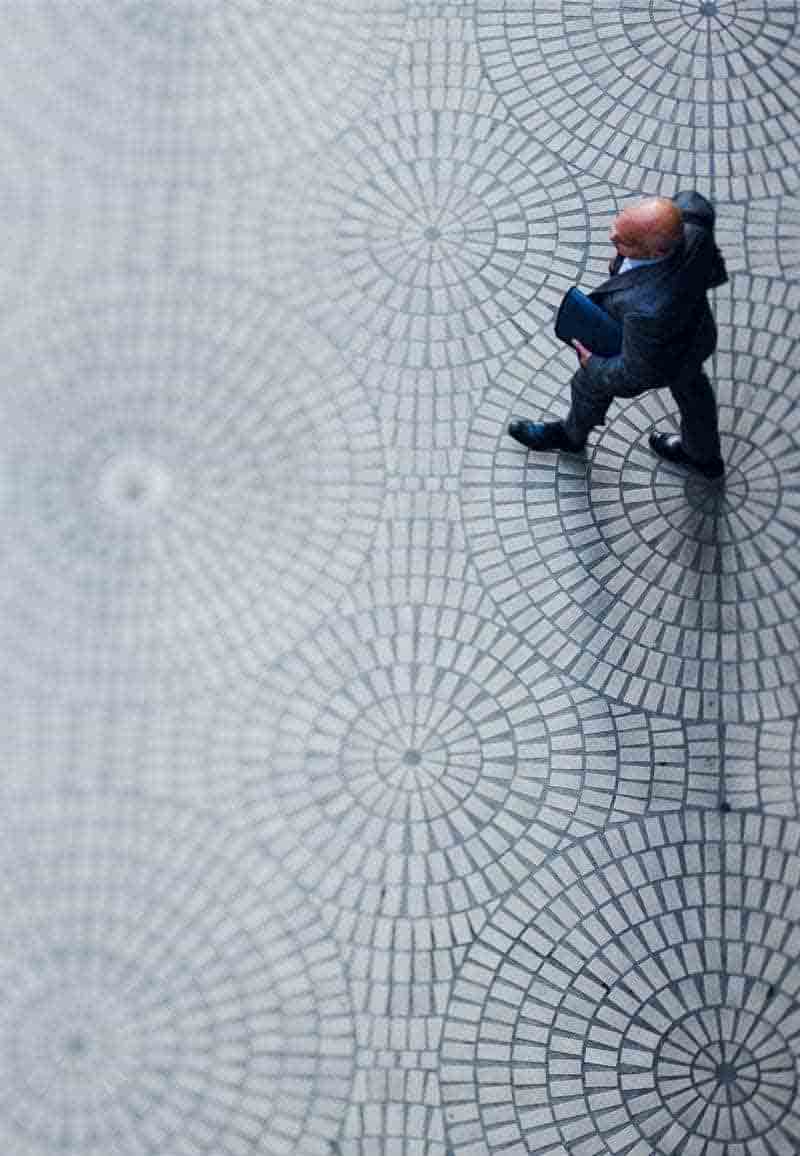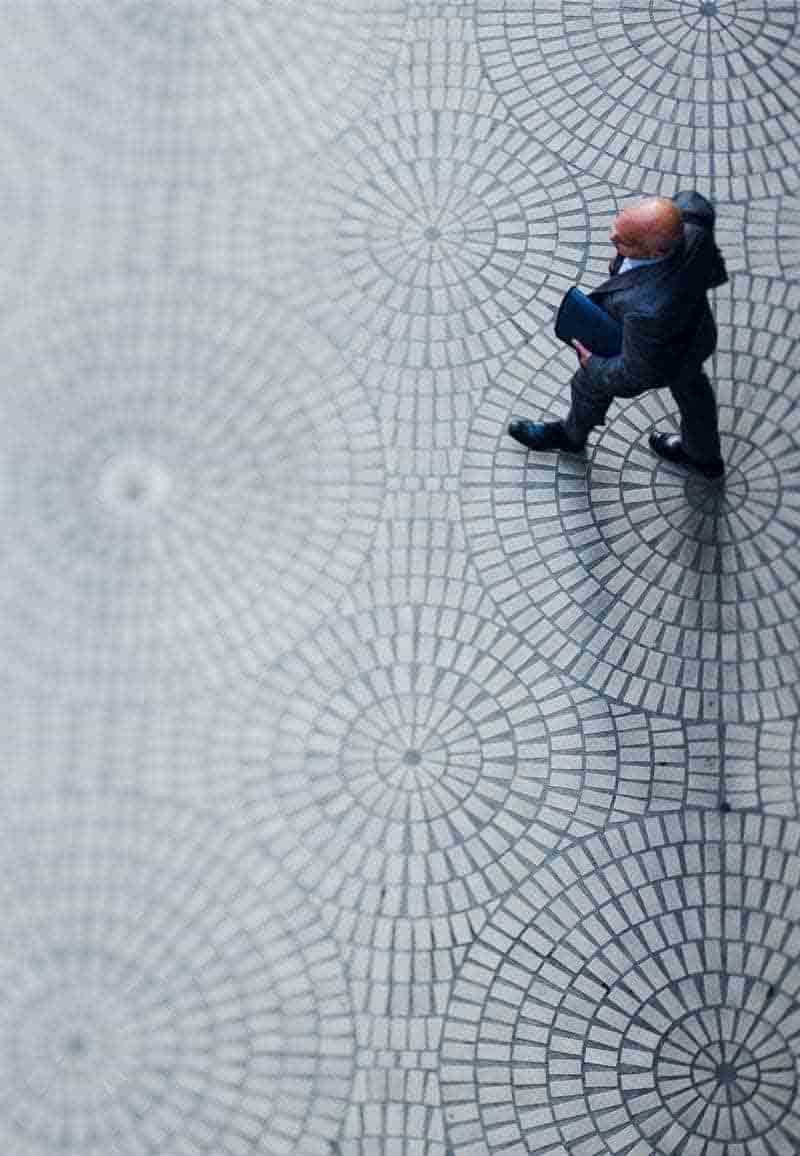 Register Now!
Register to join our upcoming live webinars, or listen to on-demand webinars at any time. Whatever your business need, you'll find a wealth of knowledge and
This Webinar Event is Free, So Don't Miss Opportunity!
Enroll Microsoft Azure and AWS Administration: Webinar Enrolment Application Form. 
Our Previous Seminar Sessions!
20th March Seminar Session
18th April Seminar Session
Have any doubt??
We are here to help you. Fill the required details shown bellow, So that we can solve out your issues or doubts about webinar. Our Team will get in touch with you soon..